When is the Overwatch Archives event for 2022?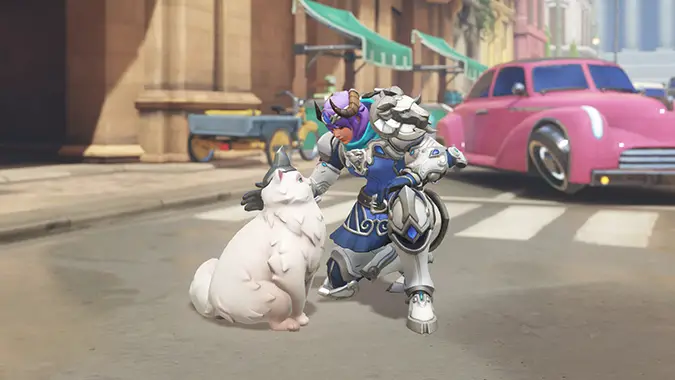 Let's rifle through the Archives, shall we heroes? This Overwatch event may be all about going back in time, but players are looking ahead to when they'll see a new crop of special missions and cosmetics.
Overwatch Archives centers on playing through moments from the organization's history as PVE missions. These include the infiltration a distillery in Havana, the secretive moves of Blackwatch in Rialto, and a fight against Null Sector in King's Row. I'm hoping that 2022 might bring a new map to join the lineup. It's a long-shot hope, considering most of the level design work is probably focused on preparation for Overwatch 2, but it would be fun to have a new location to explore and more stories to uncover.
You can play these in story mode, or tackle the more intense challenges on those maps, with new layers of complexity such as only doing damage with critical hits or removing the option for support heroes. Whatever your preference, these PVE events are a great way to farm wins for loot boxes. And you'll want to rack up the loot boxes.
Because Archives is an open-ended event, that means the cosmetics in those loot boxes are likely to be winners. We've gotten some real standout new skins in the past, such as the Talon Sombra from 2018, the Socialite Ashe in 2019, and the Subaquatic Zenyatta from 2021. I expect there will be a fresh batch of legendary skins, as well as a handful of emotes and highlight intros. And, as with most Overwatch events, there will probably be three new epic skins to unlock each week. If they have any further ideas involving Brigitte and that über-floofy cat, then I want them ASAP.
So when will all this goodness arrive in the game? Archives events tend to happen in April. With the Anniversary event following close on its heels at a more definitive date, I think that for 2022, we can expect to see Archives kicking off early. My guess is that the Archives will open on April 5 and run through April 25. Stay tuned for more news when we have the actual dates from Blizzard.