When is the Overwatch Anniversary event for 2022?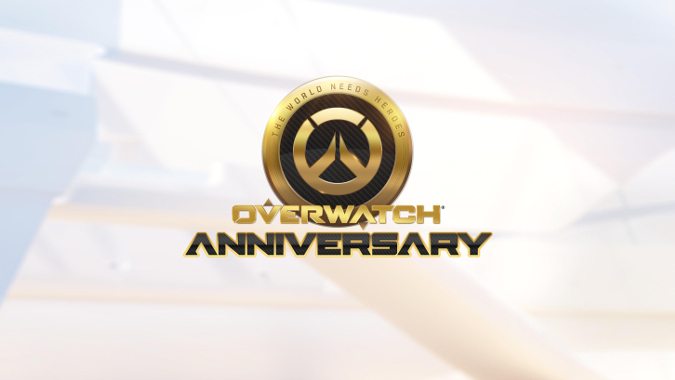 Happy birthday, dear Overwatch! The game's next Anniversary event will be coming around again in May 2022, and we're expecting a lot of presents. By which I mean loot boxes and new cosmetics. But the Overwatch team has yet to announce specific event dates, so when will the party start for real?
This is one event where the prediction game is pretty straightforward. Overwatch released on May 24, 2016, so the Anniversary event will center around that date. For the last few years, the event has stretched into June, likely to give players a bit of a break after the Archives event in April. Based on that history, and assuming the usual Tuesday start date, I'd guess we will see the Overwatch Anniversary event last from May 17 to June 7.
I think this is one of the standout events for emotes. All of the heroes have been gradually gotten dance moves, both slick and silly, over the years, and beginning in 2021, some of them had a second option for rocking out. I'm keeping my fingers crossed for that trend to continue. My hope is that Moira might get something cooler than her flailing goth dance. Maybe something riffing on her David Bowie look or a traditional Irish jig. And poor Soldier: 76. He's got the blandest cosmetics of any hero, and I'd love to see him get new moves and threads.
The skins also tend to be a fun batch at Anniversary time. Last year had some riffs on superheroes, and I still like hitting the dance floor with Baptiste in his disco gear. And I may be the world's worst Doomfist player, but at least I look good in his formal wear as I go punching to my death. And the community still adores D.Va's rockabilly look. This really seems like the chance for the art team to let loose and develop any fun ideas that move them. If you can dream it, they might just make it.
As we've come to expect, in addition to the usual loot box goodies, players will be able to unlock a new player icon, spray, and epic skin for a different hero each week of the Anniversary. We'll know more about which heroes will be in those limited-time rewards and the dates for each week later in the year. We'll have more details later, Overwatch fans.