When is the Overwatch Summer Games event for 2022?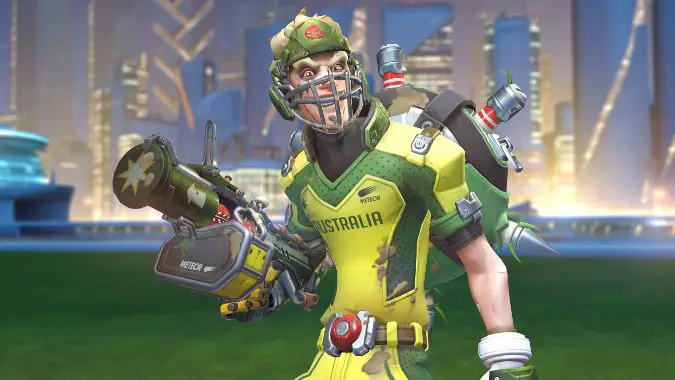 Are you ready for some Lúcioball? Summer is here, so Summer Games is near in Overwatch. The Overwatch team hasn't announced an official date yet for Summer Games 2022 yet, but we can still look ahead to when the event is likely to arrive.This is one of the more flexible in-game events, so predicting the exact dates are a hazy proposition. So what might go into determining the timing for the 2022 Summer Games?
There are no actual Olympics going on during this summer for Overwatch to try and align with, so that's the most obvious clue gone. In the past, the start dates have shifted anywhere from mid-July to early August. So my guess is that Blizzard will focus on balance. Not gameplay balance, but calendar balance. Springtime has the Archives and Anniversary events in quick successful, but Summer Games is the only thing to bridge the gap until Halloween Terror. That's four, maybe four and a half months of space. I think they'll split the different as closely as they can, so if my other date forecasts are on point, I think Summer Games will happen during August. More precisely, I'm calling the dates as starting on August 2 and ending on August 22.
Whatever the start date, the Summer Games event for Overwatch tends to offer a chance for racking up Arcade wins in Lúcioball matches. It's a great time for players who excel at wall-riding and booping. Fingers crossed that the design team might have another new map for this Rocket League-esque mode to keep things fresh. For those of us who aren't quite so agile, we'll have to rely on regular old leveling up to score loot boxes.
Summer Games cosmetics have taken several approaches over the years. I anticipate the art team will continue its practice of Epic-tier character skins that reflect each hero's country of origin. Several heroes haven't received this appearance option, including Ana, Doomfist, and Sigma; any of them could be the subject of a flag-inspired new design. The other favorite approach has been kitting the heroes out as athletes, like Waveracer D.Va or Fastball Zenyatta. My personal hope is that Moira and Mercy will get new looks in this direction. Can't you picture Moira in an equestrian outfit? And Mercy would look adorable in a sailing ensemble or cycling gear. Fingers crossed.