WoW
Jun 4, 2019 2:00 pm CT
How to play a Bard in WoW (sort of) with the Musician addon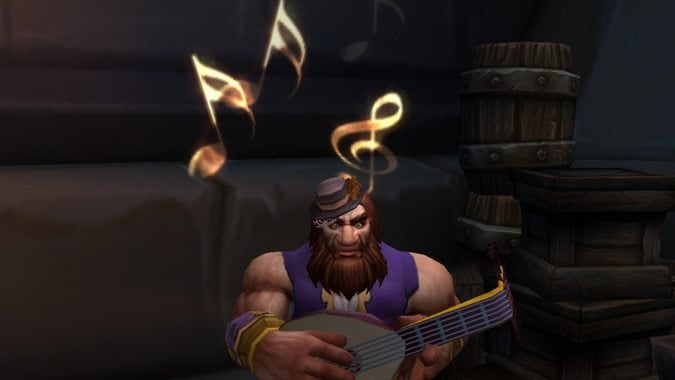 For some players, a Bard class has been a long unrealized dream in World of Warcraft. Sadly, as expansions have come and gone, Bards have not materialized, leaving players who dream of musical stardom forced to linger on unsatisfied. However, not everyone was content waiting for Blizzard to come around. Enter Musician, a fairly robust addon that promises to let you do more with music in WoW than ever before.
While it doesn't actually create a Bard class in WoW, it does let you to act out the role of traveling minstrel on any character, with features like playing various songs, integrating live performances, and more.
In order to listen to the music players with Musician are playing, all you need is to have the addon installed. You don't have to do anything else if you want to be a member of the audience. But if you're interested in taking it a step further and actually playing music for others, Musician allows you to import MIDI files for others to listen to. And if you prefer to perform live, that's also doable — Musician has a Live Mode that literally uses your computer's keyboard as a piano keyboard so you can play music for others. There's even a Song Editor feature that allows you to edit the MIDI files you've imported, which lets you tweak and change the music you're playing for others. You can use any of 16 musical instruments when you importing and composing your own tunes.
You can really do a lot with this addon, and while it won't provide you with the class feeling of an actual Bard class, it does let you get pretty creative with RP as well as just have fun playing around with music in game.
Reddit user LenweSaralonde is also owner of the Curseforged page for the addon, so go ahead and comment on Reddit if you have questions or requests for more functionality. It's a promising addon, and who knows — maybe it will inspire Blizzard to finally give people the Bards they've always wanted.