WoW
Aug 16, 2019 2:00 pm CT
Patch 8.2.5: Level 120 character boosts may be coming soon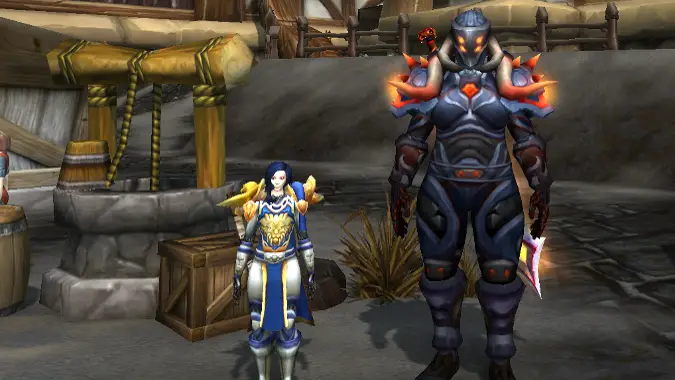 When we talk about new expansions, one thing we expect now is a character boost. For the past few expansions, we've gotten a level boost to the current max level with pre-orders, which of course becomes the starting level for the next expansion. It started with Legion, which boosted characters to level boost to 100 so they could jump straight into expansion content, and it happened again with Battle for Azeroth, which boosted characters to 110 so they were ready for Zandalar and Kul Tiras.
We may be getting the latest level boosts in patch 8.2.5. Thanks to those industrious data djinni over at Wowhead, we have our first look at the level 120 character boost we'll be getting before World of Warcraft: Matt Will Never Get His Shoulders finally launches. That's probably not the actual title. I wouldn't put it past them, but I suspect they won't be that blatant about it.
As for the character boosts in question, it's important to note that this is datamined content and just because it's in the 8.2.5 files doesn't mean we'll be seeing any boosts when the patch launches. Blizzard has a tendency to put data in patches well before it actually goes live so it can be worked on over the course of time, which is no bad thing in my opinion. What this data shows us is that both Dazar'alor and Boralus are going to have special areas for level 120 players to learn their abilities, similar to the way current boosts work but in a more up to date manner.
Right now, a character boost to 110 will cost you $60, and if Blizzard follows the pattern from Battle for Azeroth, level 120 boosts will cost the same. But if you were considering spending the cash, you may want to hold off until 8.2.5 in case 120 boosts do arrive — or just hold out for the next expansion, which will probably include a 120 boost with pre-order.
Though patch 8.2.5 isn't a big one, we definitely get the sense that Blizzard is finally laying the foundation for whatever is coming next — and perhaps even what's coming after Battle for Azeroth.