WoW's 15th Anniversary event is almost over — what did you think of it?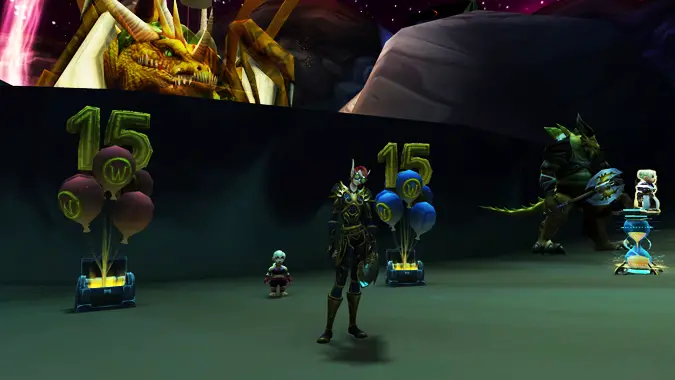 If you didn't get a chance to do it, you'd better move fast, because the 15th Anniversary event for World of Warcraft is ending tomorrow, January 7, 2020. And that leads me to ask — for those of us who have finished it, what did you think? Was it a suitable anniversary for the venerable MMO that started back in 2004? Did you take part in Korrak's Revenge, and did you take Chromie's time-traveling trip back to fight that plethora of nine bosses that were available?
We asked this question back when the event went live in November, but now that it's just about over I feel like it's a good time to look back and think about it with an eye toward the future. After all, World of Warcraft has lasted for years and years, and I feel that it's likely got at least two more expansions in it. That'll get us pretty close to the 20th Anniversary, which is something you may not want to be thinking too hard about if you were playing back in the day because that'll mean you're 20 years older than you were when the game came out and that way lies madness. Still, the question must be asked — was this event a good model for how a future anniversary event should work?
Or would you rather a new approach entirely? Perhaps you don't like anniversary events at all. Maybe you're just not that nostalgic a player, or the limited-time nature of the event put you off. Or maybe you loved it? I don't know, that's why I ask so y'all can tell me. I thought it was a pretty solid anniversary event all told, but I probably would have liked the raid better if it had been, say, Blackwing Lair or some such instead of an assortment of bosses. But that's just me. What about you?