How to tell if Blizzard is under a DDoS attack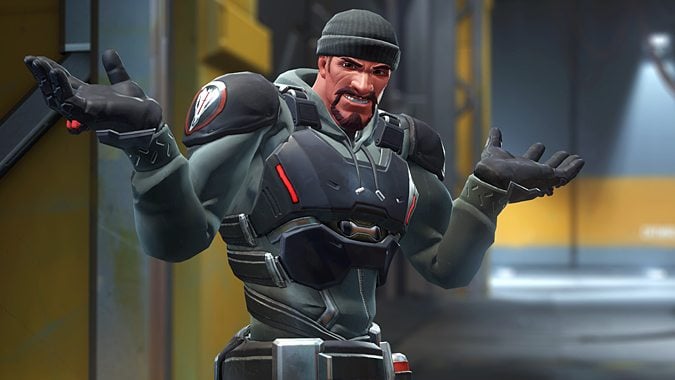 One of the great powers of the internet is its ability to create positive, life-affirming interactions between people all over the world. And one of the great failings of the internet is its ability to create negative, soul-sucking interactions between people all over the world. It's those individuals who have decided to use the internet for evil rather than good who wake up one morning and think to themselves, "I'm gonna DDoS Blizzard today."
Here's a quick primer for anyone who sees those letters and just knows it's something bad: DDoS stands for distributed denial-of-service. In super simple terms, it's an attack that tries to overwhelm a server or network with lots of unnecessary traffic. The "distributed" part means the attacker is sending the requests from multiple sources instead of a single one, making it more complicated for the target to shut down. When a service is attacked, it will be slow to respond for real users. Websites might take a long time to load or won't load at all. In the case of an online game, players might see spikes in latency, lag, or total disconnects when servers are subject to DDoS.
Companies like Blizzard that are visible targets have made investments in resources to protect themselves against DDoS attacks and in tools to shut down attempts as quickly as possible. But a successful attack can still cause confusion and performance issues for players as well as massive headaches for cybersecurity teams.
What to do if you think a Blizzard server has been DDoS'ed
If you're playing a Blizzard title and have unexpected issues with DDoS-like symptoms, the first stop should always be to check the company's customer service social handles.
Announcements about service disruptions from a DDoS attack or other problems will often come first on Twitter. Blizzard has one a main customer service Twitter handle, as well as an account focused on players in Europe. Go as regional as possible, since different regions have their own game networks. An attack in the United States may not cause disruptions for players on servers outside North America.
In a case where World of Warcraft is showing DDoS symptoms and there hasn't been any news tweeted from the regional customer support accounts, you can also check the status of specific realms. This page lists all the realms by region for both the regular game and for Classic. That can help you narrow down if the issue is on Blizzard's end or on yours.
A successful attack can be frustrating when it interrupts your regular WoW raiding session or kicks you from a Diablo Rift right before the Guardian appears. Sadly, the only real thing a player can do during a DDoS attack is be patient. Blizzard has been subject to DDoS hits many times in the past and it's in the company's best interest to deal with the problem as quickly as it can. Everyone else playing on that server is in the same boat as you.
The most important thing to remember is that if you tweet at the CS handles or submit a report about the game's issues during a possible DDoS attack, please be kind. It's not Blizzard's fault there's a problem.