Should WoW Classic be a remastered version of original World of Warcraft?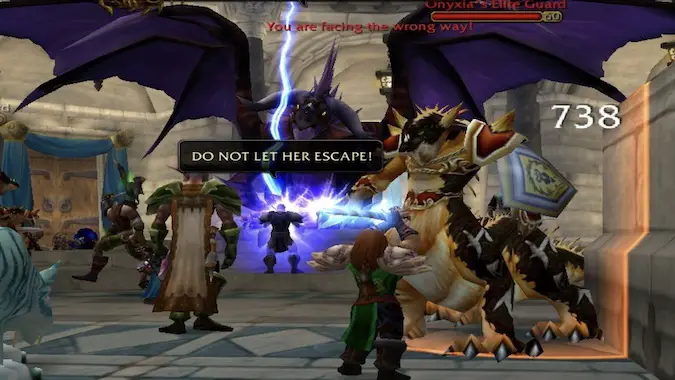 I have argued exactly the opposite of this on several occasions, and I might do so again, but sitting here at 5 am the day after I got my eye injections I find myself thinking that the new Chronoboon Displacer — while it is something that never existed in vanilla WoW — is a good sign for the future of WoW Classic. Why?
Because it is the kind of change that is necessary if there is going to be a future at all for WoW Classic, and there are a solid base of players who want that. I am many things — often petulant, sometimes arrogant, easily upset by small things — but I am not cruel, and I don't want to see people lose something they're enjoying. If WoW Classic can bring even the slightest pleasure to people, if it makes their lives even slightly brighter, then I support it forever, and if the Chronoboon Displacer makes their gameplay experience better the more power to it.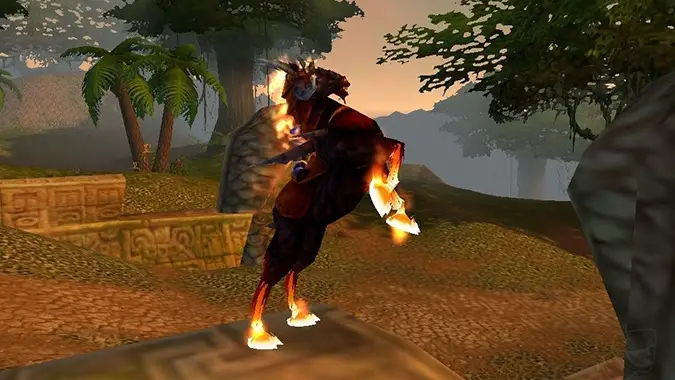 WoW Classic isn't original WoW, and that's okay
Now, that doesn't change the fact that I also believe that the Chronoboon Displacer is an official end to the notion of WoW Classic as a preservation or museum piece. The last shred of pretending that WoW Classic is a recreation of original WoW is gone, and that's fine. It may not be the original game, but it is a reminder of it — a playable recreation, similar to going to Colonial Williamsburg or a Civil War re-enactment. You can't relive the past. You can't actually play World of Warcraft in 2006 anymore because it's not 2006 and it never will be again. But you can play something a lot more like WoW was in 2006/2007 than the retail game can afford to be, and that's something a lot of people want.
Because WoW is an MMO, and it's been under constant development since Blizzard first started working on it back in 2000, it's different from games like Diablo 2:Resurrected or the upcoming Mass Effect Legendary Edition. Because those were games, or game series, that stopped. There were three ME games between 2007 and 2012, and each of them had different systems, different graphics, different gameplay — they were a series of games, but they weren't a constantly changing single game the way World of Warcraft is. And Diablo 2 came out in 2000, while its expansion pack Lord of Destruction came out the next year.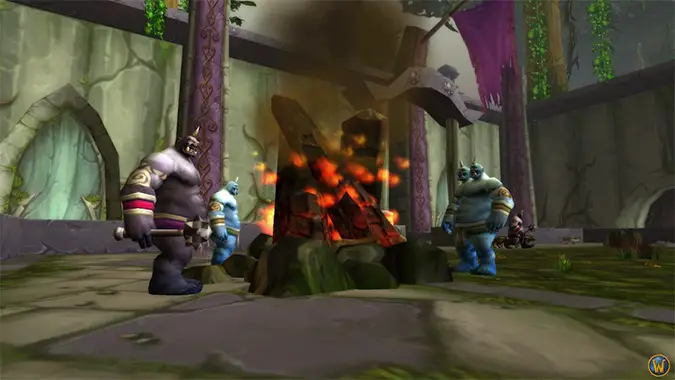 Should WoW Classic become WoW Remastered?
There are changes being made to both of those games, but WoW Classic was never intended to be a remaster the way those games (and other games) are. I now find myself wondering — would players accept WoW Classic with the updated models and art assets of the modern game? I'm not arguing for changing the world — leave Azeroth as it was, all the content removed by the launch of Cataclysm should be there, Naxx 40 should remain unchanged — but looking at the remasters, those are getting completely updated art and will look much better than they did on release. Diablo 2 looks like a 21 year old game, after all.
And WoW Classic looks like a 16 year old game. We've seen character models and art assets update over the years — why not bring those graphical improvements into WoW Classic, now that we've made the step of adding a way to preserve buffs for players who were forced to log off to do so? Would it hurt the game to look better? I don't have a definitive answer to this, because I am cognizant that WoW Classic isn't and was never intended to be the kind of game that Diablo 2: Resurrected is — but I look at how that game is preserving all the old gameplay but adding a shared stash because players will just make mule alts if they don't, and how that is similar to how the Chronoboon Displacer just lets players do what they are going to do anyway in a very similar way, and I wonder — should WoW Classic feel more like a remaster of the original game instead of trying to pretend to be what it isn't and can't ever be?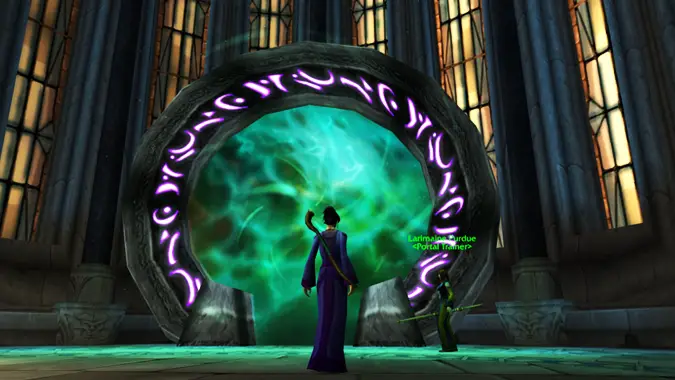 It's okay for a game in 2021 to feel like a game in 2021
I don't think I'd support changes like adding Titan's Grip to Classic Era servers, but getting rid of the giant flipper hands that every male model in old Azeroth seemed to have? That doesn't seem bad to me. Turning WoW Classic into a remastered version of the original game with seamless improvements and small tweaks that just accept that players are going to do these things one way or another seems fitting — players will log out to preserve those buffs, so why not make it so they don't have to?
As recently as two days ago, I would have entirely opposed this idea. I had to play WoW when the models looked like they had shovels for hands, why should WoW Classic players get the pretty modern models? But it ends up feeling selfish and mean spirited on my part. If players are enjoying WoW Classic for itself, why not give them little fixes, little tweaks? Why not let them play a video game in 2021 that looks like a game in 2021?
I can't come up with a reason to keep trying to shove WoW Classic into a role it can't sustain. It's not a museum. It's not a time capsule. It's a game.
If I'm okay with Diablo 2: Resurrected making the original Diablo 2 glow up for the modern day, if I'm okay with Diablo 2: Resurrected getting a stash and the Mass Effect Legendary Edition making the Mako less awful, then it's time to accept that WoW Classic could get the same treatment.