When does Overwatch's Anniversary 2021 event start?
Click here for more photos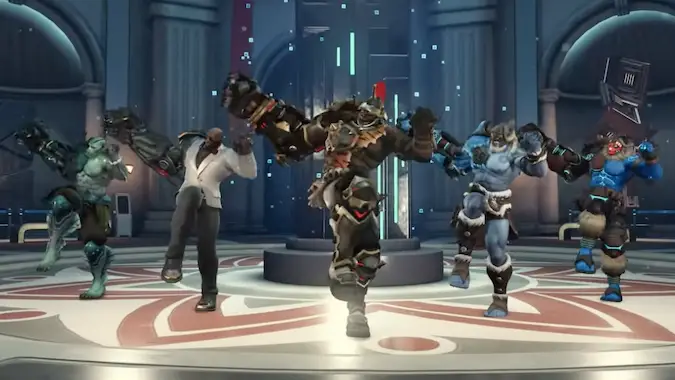 Overwatch is celebrating its fifth anniversary with its annual Anniversary Event kicking off on May 18 and lasting through June 8 — and as always, the players are the ones getting the presents. During the three weeks of this year's aptly named Overwatch Anniversary 2021, the game will bring back both cosmetics and brawls from past special events.
During the first week of the Anniversary event, you can unlock some cosmetics for Ana, closing with a futuristic Cybermedic skin. The second week centers on unlocking the Bird of Paradise Echo, as well as a related spray and player icon. And in the final week, channel your inner pool shark to get the 8 Ball look for Hammond.
The most recent Archives event trialed a different approach to those weekly unlocks, a points-based model where matches of the event-specific PVE modes were the only way to get the cosmetics and a particular story offered double points. The Anniversary event is keeping the points system, but any games of Quick Play, Competitive, and the Arcade will award you points. A win in one of those matches means double points. It's a nice move to let players to follow their preferred play style rather than gating them into the PVE matches, which often feel either so easy they're boring or so hard they're not fun.
In addition to the weekly rewards, the event has several new cosmetics that might appear in your loot boxes. I'm loving the flowery look for my girl Moira, and the Retro Baptiste makes my disco soul feel super groovy. On a related point, now is the time to nab the dance emotes for all your favorite heroes. Tracer, Brigitte, and Ashe all got second emotes with smooth moves this year.
The game is also reviving the past with the brawls. Different special modes from the whole calendar of in-game events will be available on a rotating schedule through the Anniversary weeks.
Basically there's a whole lot for the Overwatch community to play and unlock over the next three weeks. Party on, dudes!