D&D
Oct 5, 2021 6:00 pm CT
When will the next edition of D&D be released? And will it be 6e, 5.5e, or something else?
After D&D Celebration this year, players were abuzz with the prospect of a possible 6th Edition — but there isn't much firm information yet. Executive Producer Ray Winninger gave few details except to say more about "the evolution of D&D" will be coming out next year. But we do know that a new edition of D&D is on the way, though it may be more of a 5.5th Edition than a 6th Edition.
Recently, Wizards of the Coast sent out surveys regarding aspects of D&D, including races and classes in the Player's Handbook. This led people to believe they were looking to update these in some way — either an updated 5th Edition handbook, or a new Edition. And it looks like these theories were correct. Winniger said that more information would come out in 2022, and that players would be able to help shape the future of D&D, which means there will be playtesting. With Unearthed Arcana, in some instances, we've seen pre-release content that has changed by the time it was officially published, which shows that playtest feedback makes a difference. For example, the shared subclasses in Strixhaven were removed due to unpopular demand.
Winniger also assured people that all of the 5th Edition material they have now, and all of that coming out in the next few years — including two more books just this year — will still be compatible with the "next evolution." So don't worry about spending your money, because these books will be relevant for years to come. However, this line is a huge hint about what is to come!
Over the lifespan of D&D, each new edition is a complete overhaul of the one before it. 5th Edition is very different from 4th Edition mechanically and 4th Edition is a different game than 3rd Edition. However, 3rd Edition had a 3.5 Edition that helped to polish or clean up a lot of issues with the game. It wasn't a completely new game, and players could choose parts of 3.0 they preferred and still incorporate them into the game. When 3.5e came out in June 2003, three years after 3e released, it didn't make everything in the previous edition obsolete, and all 3e content was still compatible — like Winninger said would be true of the 5th Edition material.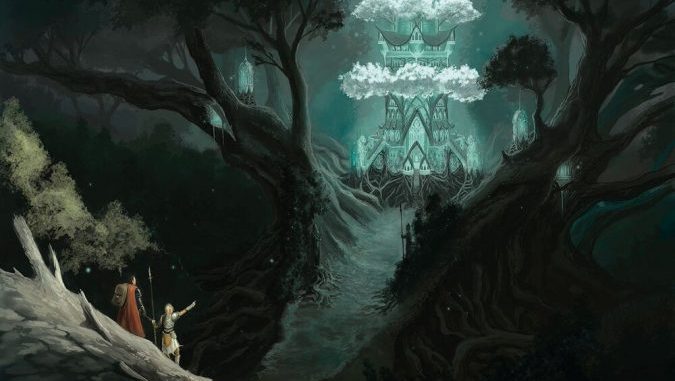 Does this mean the next D&D will be 5.5 Edition?
We don't yet know what Wizards of the Coast intends to call the next edition of D&D. But we do know that there's a "new evolution" of D&D coming in 2024, the 50th anniversary of D&D. Based on how it's been described, it will most likely be D&D 5.5e, cleaning up and changing some aspects of the game — though it could well be called 6th Edition or the 50th Anniversary Edition. But even if this is called 6th Edition, this will act much like a 5.5e, with some changes, but not a complete overhaul of the game.
Though the date isn't confirmed, we expect D&D 6e will launch in early 2024 as part of the 50th anniversary celebration. WotC will be releasing a lot of adventures throughout the year to celebrate — and to encourage players to buy the new sourcebook — and the earlier this it's released, the more time there is have to release material for it. Releasing 6e — or whatever Wizards of the Coast decides to call the next edition of D&D — will give them the entire year to celebrate this milestone.
The upcoming Dungeons & Dragons Rules Expansion Gift Set is coming out January 25, 2022, showing that a January release for big item is possible. If not January, first quarter of 2024 for the next evolution of D&D is almost guaranteed.
When playtesting for the next Edition begins, help shape the future the future of D&D, though it's still two years away.